Back to News Menu
Announcement of Non-Aggression Pact Between [Chemists] and [Apes]
Author:
Dr. Bunsen Burns
This evening, an altercation between [Chemists] and [Apes], during what was otherwise a routine mission to forcefully retrieve laboratory equipment from a Cobalt Oil Refinery led to bloodshed and verbal conflict between the factions. Tensions were high. War was expected, and members of the formerly-Homeless now-Chronos threatened the Covalent Covenent should they honour the defensive alliance in event of war.
However, as negotiated by Associate Researcher Dr. Friedrich Ohm: rather than a needless war, both factions would put negative experiences with one another aside and settle the disagreement with a friendly - yet competitive - skirmish. Each would put twelve kilograms(12,000) of sulfur on-the-line for a fight, which would occur between Chemists Science Laboratories and Apes territory.
Chemists' researchers and technologists alike equipped themselves with weapons and armour, and marched bravely toward the [Apes], expecting the expansive knowledge elucidated from our Testing Arena to guide our way. (Figure 1)
We lost. (Figure 2)
Therefore, [Apes] are now twelve kilos richer in Chemists' sulfur, and there shall never be the threat of war between the factions [Apes] and [Chemists] again.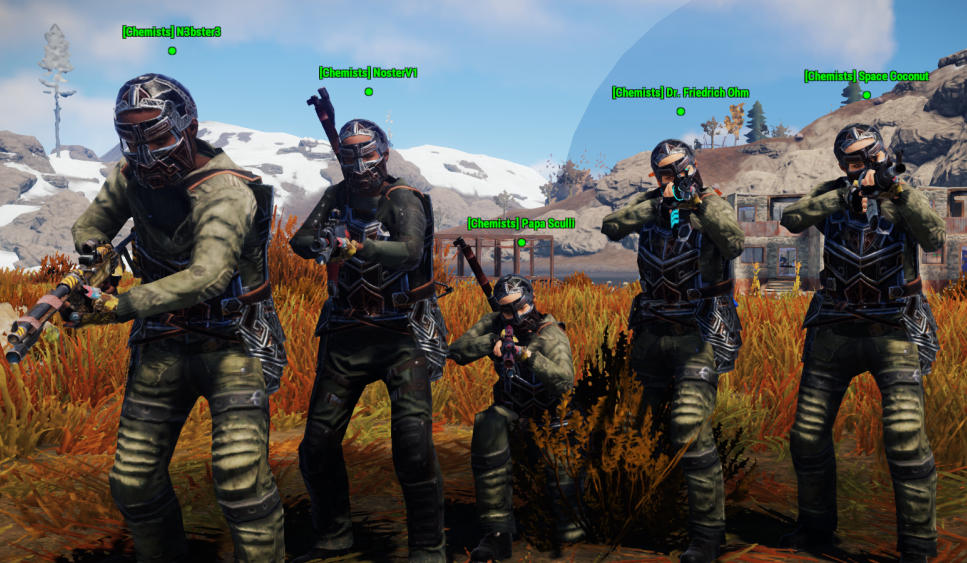 Figure 1.
Left to Right: N3bster3, Noster, Sculli, Dr. Friedrich Ohm, Dr. Alexander Coconut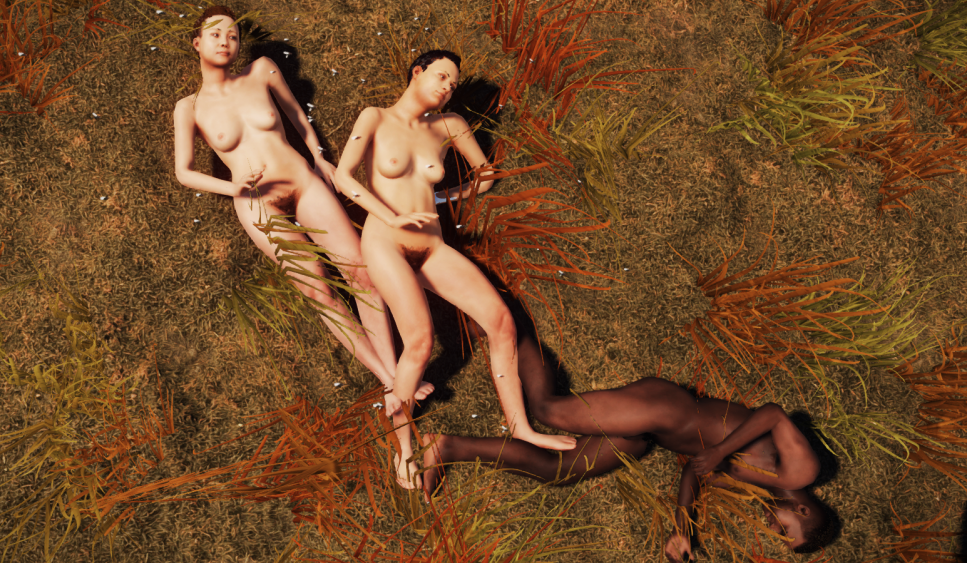 Figure 2. Left to Right: Dr. Alexander Coconut, Dr. Friedrich Ohm, N3bster3